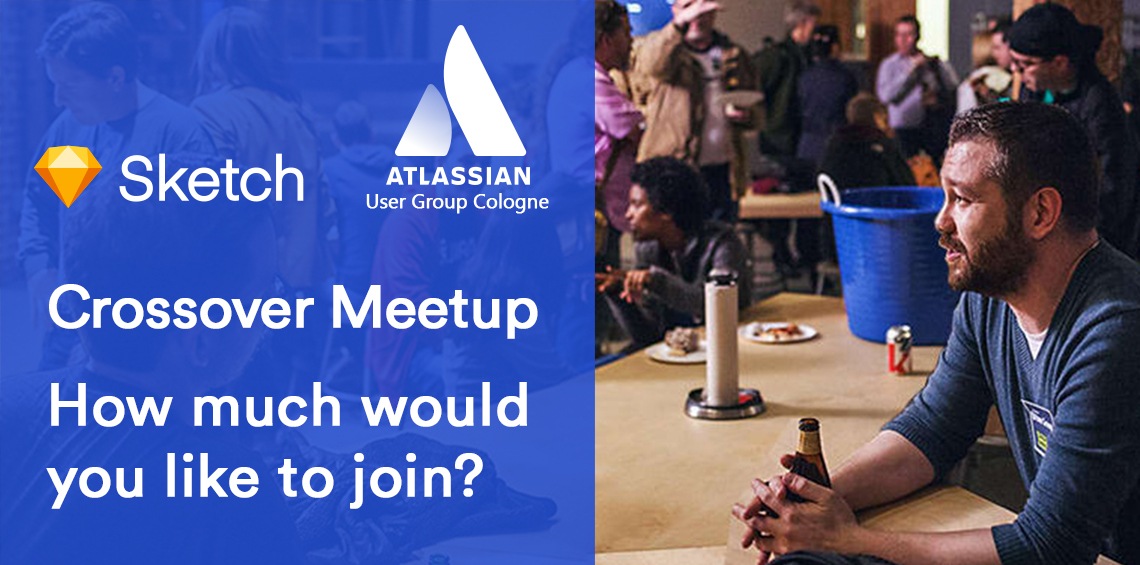 Hello Sketch App and Atlassianfans!
Please take a minute as we want your thoughts about our idea: We recently joined one of the very first Sketch App meetup here in Cologne that was super awesome organized by Grandcentrix.
Thank you to everyone participating in this inspiring night! We are overwhelmed by your excellent feedback! 💜💛 A warm and special thanks goes to our four speaker!! #sketchcgn #designmeetup #grandcentrix
Here you can find the full stream:https://t.co/6ddmAdemvs #grandcentrixtv pic.twitter.com/gDnaDcUrmo

— grandcentrix (@grandcentrix) May 23, 2018
So while I was listening – in my role as a Senior Digital Manager:
How do these great ideas then become a real product?
How do teams of all sizes – (internally & legally) approve,
export and handover, test and roll out and constantly improve?
How do you plan a sprint?There are a lot of aspects to manage and to be shared with each team member. Especially developers, designers, test manager, product owners and other stakeholders. I would love to hear more about the whole rollout process! But this was not yet reflected by anyone.
So as I am one the leaders of the Atlassian User Group in Cologne and as a Sketch App beginner – I asked myself:
So why not host the next meetup as a Sketch and Atlassian crossover?
Would this be interesting for others? As a Sketch App user, you might have already heard about Atlassian – let me give a short introduction to be sure you did not miss a thing.
As software is changing the world, and we're at the center of it all. With a customer list that reads like a who's who in tech and a highly disruptive business model, Atlassian is advancing the art of team collaboration with products like Jira, Confluence, Bitbucket, Trello, and now Stride. Driven by honest values, an amazing culture, and consistent revenue growth, Atlassian is out to unleash the potential of every team.
Wohoo! @AKhermane is joining today a @sketchapp ✏️meetup here in #Köln @grandcentrix and listening how @screenspan @rewedigital is creating awesome experiences Join the stream https://t.co/pQgj7KPoei pic.twitter.com/8zqSpjxrDl

— Atlassian Community Cologne 🇩🇪 (@aug_cologne) May 23, 2018
When we host a Sketch App and Atlassian crossover meetup – how much would you like to join?
We would love to make this happen! Vote for this idea now – by filling in the survey and let us know your thoughts. Especially what you would like to hear, see and improve?! So we reach out to the right speakers. Or do you want to give a presentation yourself?
Please fill in our short survey now – so we make sure we do not miss a thing.
If you have further ideas or you want to reach out to us – use the contact form.